No matter if are an e-commerce entrepreneur or a content writer, you understand how crucial role compelling product descriptions play in capturing the attention of potential customers and driving sales. However, crafting descriptions that strike the right balance between creativity, persuasion, and accurate representation of products is a challenging task.
That's where AI comes to the rescue! In this blog post, we will reveal to you 7 powerful prompts for writing handbag product descriptions with an AI writing tool. Whether you're selling luxury leather totes, chic cross-body bags, or trendy backpacks, these prompts will help you highlight the unique features, evoke emotions, and create an irresistible urge to own your products.
By the end of this post, we are sure that you will be able to learn how to strike the perfect balance between creativity and factual information, enticing potential customers with your words while providing them with the necessary details to make informed purchasing decisions.
So let's start:
7 Prompts for Writing Handbag Product Descriptions
1- Size and Capacity: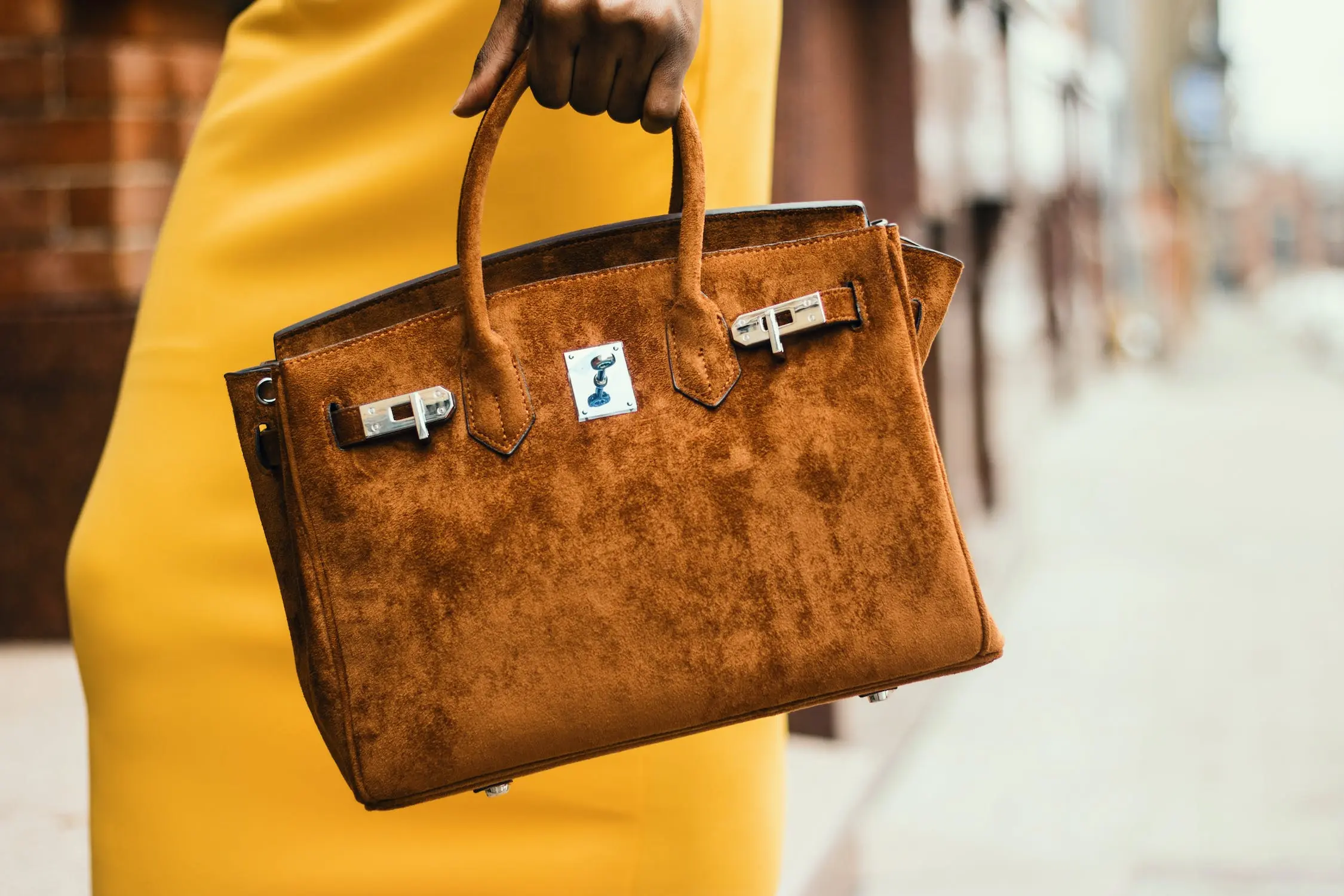 When writing a product description for a handbag listing with an AI product description generator it's important to describe the handbag's size and capacity. Moreover, it's important to provide accurate measurements and information.
Mention the dimensions of the bag, including its length, width, and height, so customers can better perceive its size. In addition, describe the bag's capacity in terms of its ability to hold everyday essentials such as a wallet, phone, keys, and makeup items.
You should also mention any interior compartments or pockets that add to its organizational capacity.
2- Use of Materials: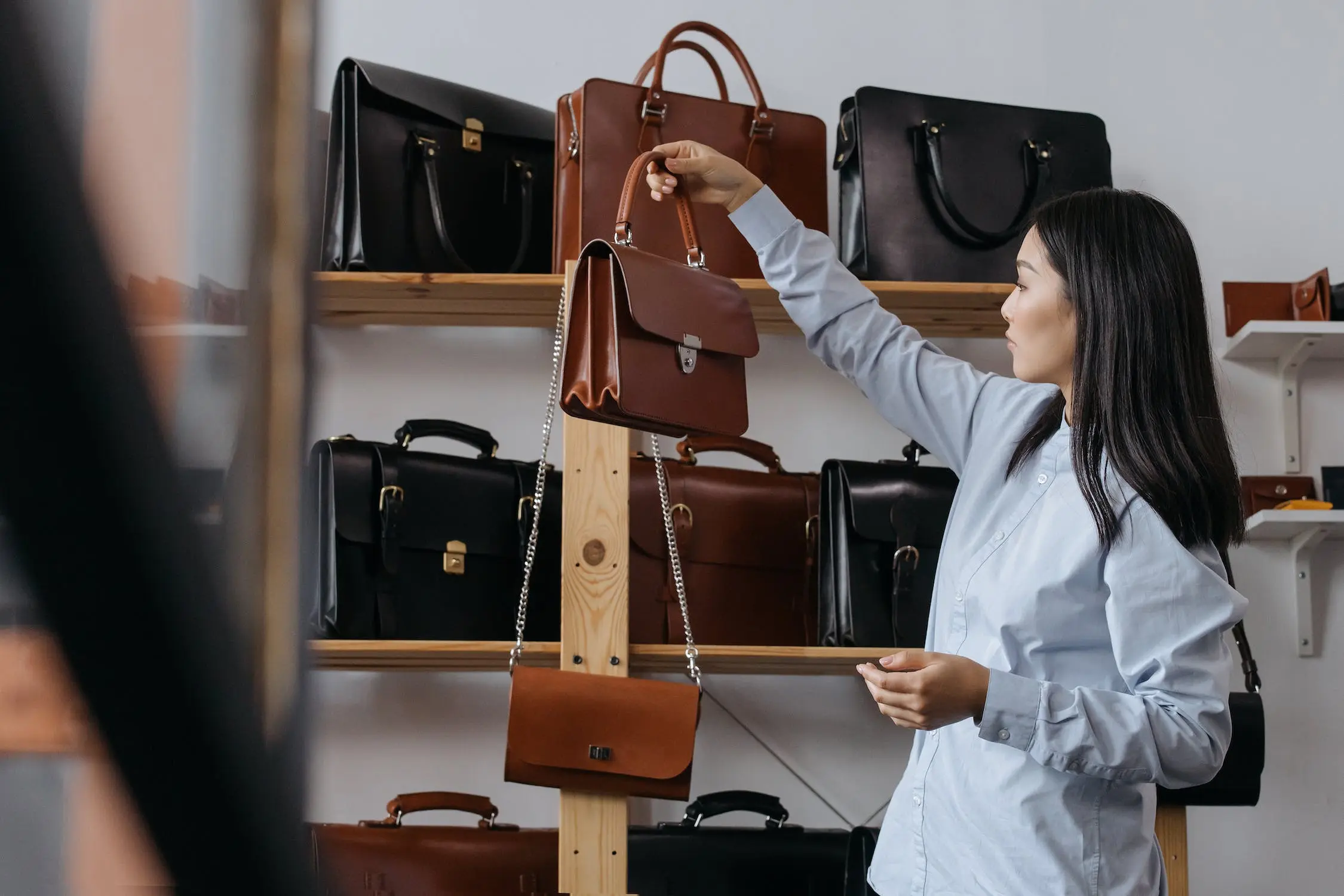 Highlighting the quality and materials used in the handbag's construction helps buyers understand the product's durability and overall value.
So while using an AI writer for writing a handbag product description, do mention the type of materials used for the exterior and interior of the bag, emphasizing their premium nature, durability, and aesthetic appeal.
In addition, discuss how material like genuine leather or durable canvas makes the handbag a good investment due to its durability and timeless appeal.
3- Style and Versatility: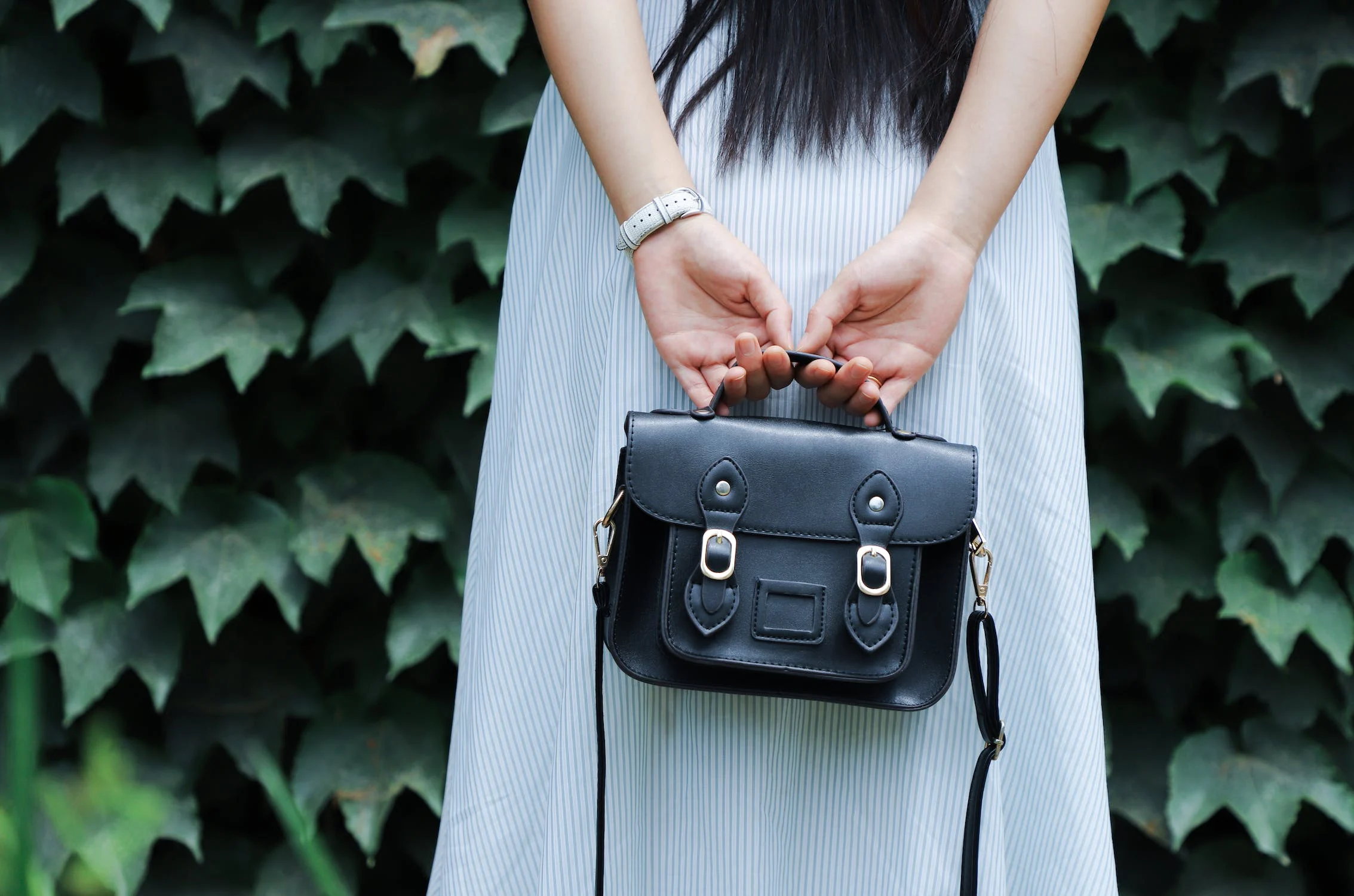 Describe the handbag's style and versatility to attract customers with different fashion preferences. Highlight any unique design elements, such as a distinctive shape, stylish hardware, or intricate detailing.
Moreover, discuss how the handbag can complement various outfits, from casual to formal, and how it can be easily transitioned from day to night.
4- Comfortable and Convenient: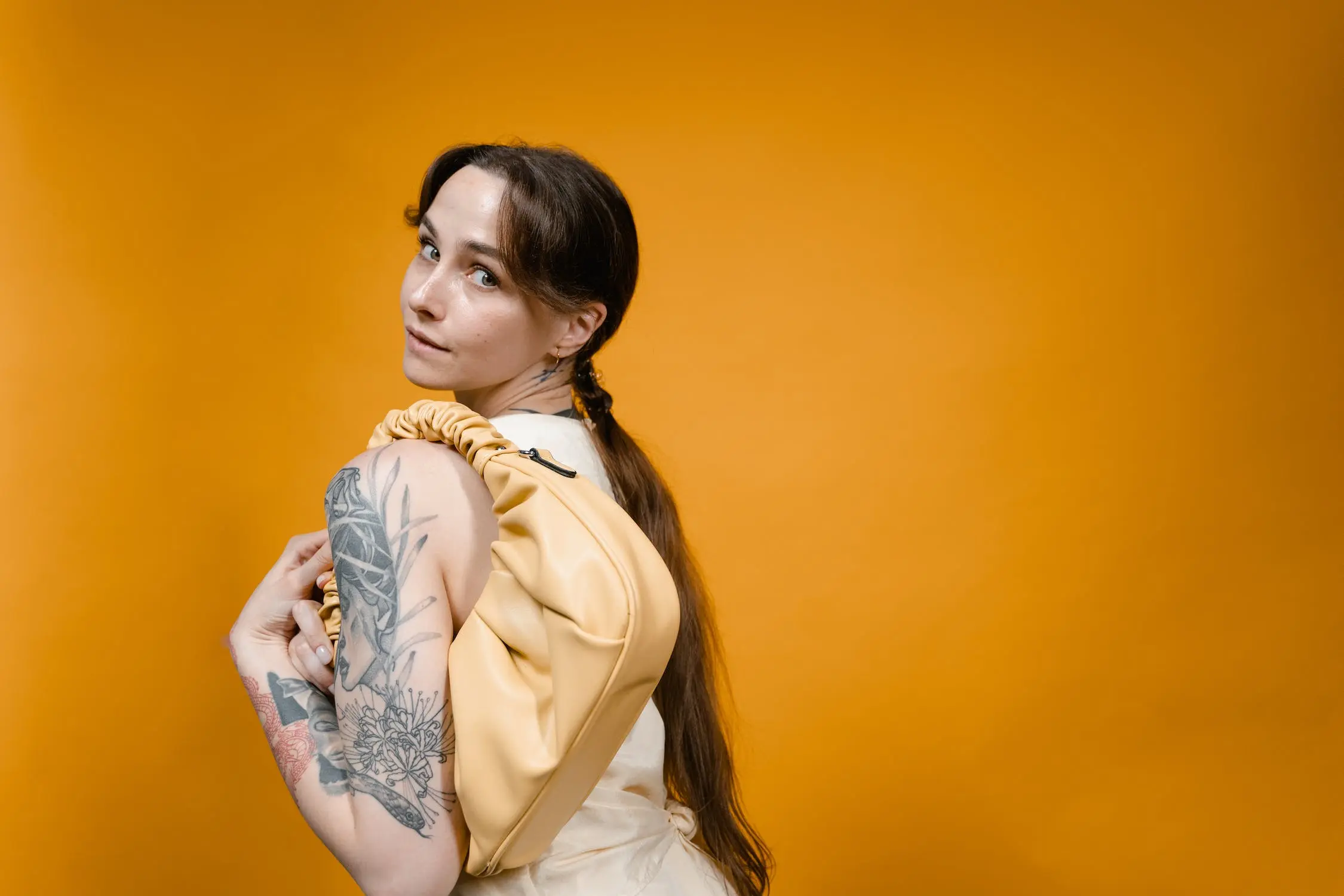 Comfort and convenience are essential factors for a buyer when choosing a handbag. So it's important for you as a seller to describe features that enhance the bag's usability, such as adjustable straps, padded handles, or a lightweight design.
Mention any additional accessories or features that make the bag more convenient, like a detachable shoulder strap, a keychain holder, or a dedicated pocket for a water bottle.
5- Secure and Protective: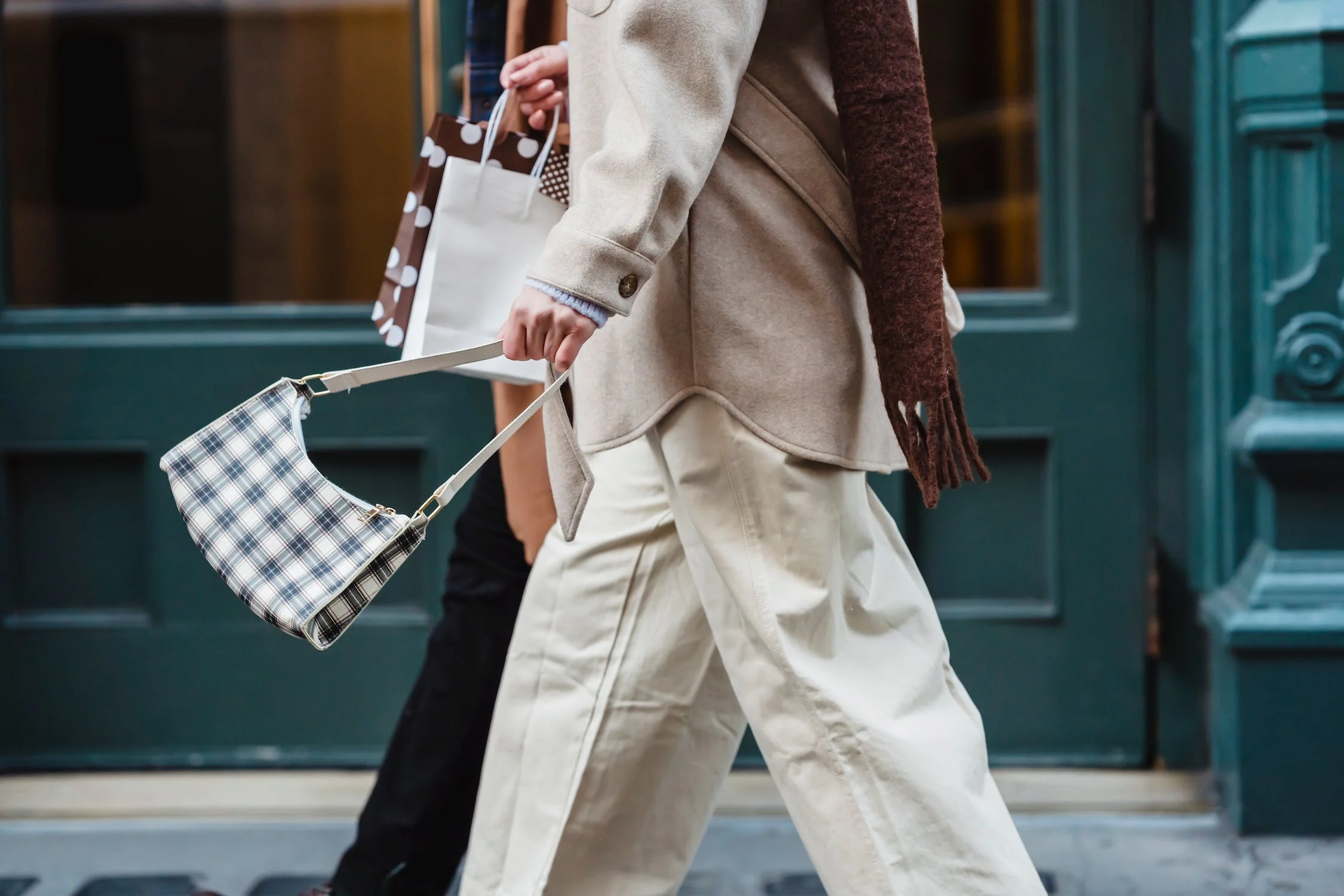 As a seller, you need to understand that the basic purpose of handbags is to protect someone's belongings. Therefore, security is a crucial aspect to cover when writing a product description for a handbag listing.
Describe all the protective features that the bag offers, such as a zippered closure, magnetic snaps, or a hidden pocket for valuable items.
In addition, mention the use of any protective elements, like reinforced stitching or a padded compartment for delicate items such as sunglasses or electronics.
6- Attention to Detail: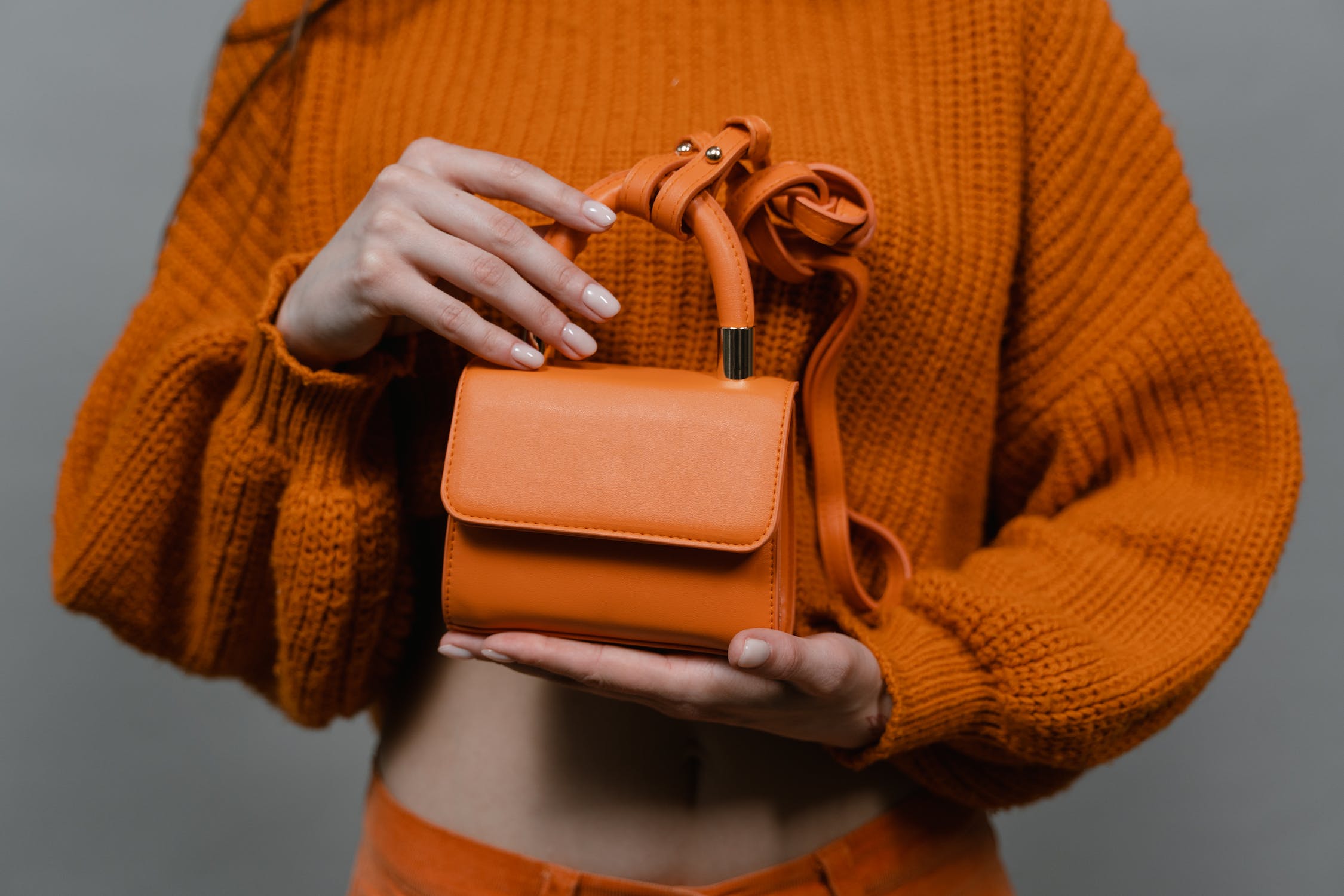 One of the best prompts for writing handbag product descriptions with an AI writing assistant that you can effectively use is attention to detail.
You can emphasize the handbag's attention to detail by showcasing the craftsmanship and quality of the product. Moreover, you should mention any intricate stitching, embossed logos, or decorative elements that elevate the bag's aesthetic appeal.
You can also opt to discuss how each aspect of the bag, from the hardware to the lining, has been meticulously designed and crafted.
7- Functional and Fashionable: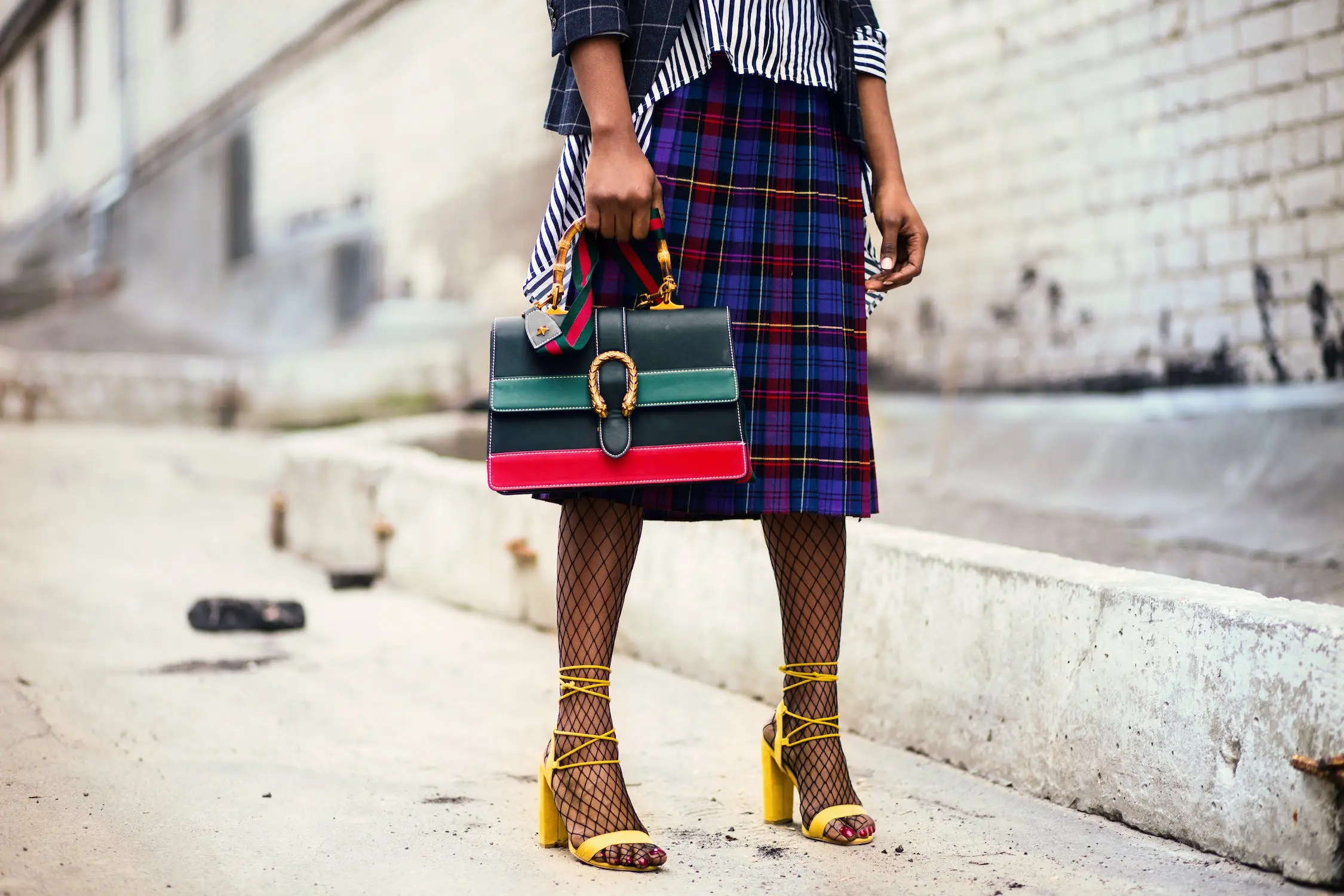 Highlight the handbag's functionality without compromising its fashion-forward appeal. Describe how the bag incorporates practical features such as multiple compartments, easy-access pockets, or a convertible design.
Moreover, describe how the handbag seamlessly combines functionality and style, making it a versatile accessory that complements your everyday needs.
Conclusion:
When writing product descriptions with an AI content generator prompts has paramount importance. The prompts that you are going to give to the AI tool as input will determine the quality of the generated product description.
By smartly using the 7 prompts for for writing handbag product descriptions that we discussed above, you can generate descriptions for your handbag listings that engage potential customers, highlight the unique features and benefits of your handbags, and ultimately drive sales.
From capturing the essence of the design to emphasizing practicality and quality, these prompts cover all the essential aspects of a well-rounded product description.
Frequently Asked Questions (FAQs)
Q: What should be included in a handbag product description?
A: A handbag product description should include details about the handbag's style, materials, compartments, strap options, and any special features. It's also helpful to mention the intended use, target audience, and care instructions for the handbag.
Q: How can I make my handbag product descriptions SEO-friendly?
A: Incorporate relevant keywords throughout the description naturally. Research popular search terms related to handbags and use them strategically in the title and description. However, prioritize readability and avoid keyword stuffing, as it can negatively impact the user experience.
Q: Should I include technical specifications in my handbag product descriptions?
A: Yes, including technical specifications like size, dimensions, and closure types is important as they provide customers with specific details about the handbag. These specifications help buyers determine if the bag meets their size requirements, style preferences, and practical needs.